Description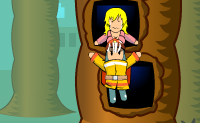 Help the brave firemen save lives in this crowded city full of fires! They use their safety net as a trampoline, and jump in the air to save people from burning vehicles and buildings. When the fireman's in mid-air he can grab all kinds of bonuses: extra lives, Superman's help, a bigger trampoline and much more.
Use the mouse or the arrow keys to move the safety net.
Bomb trampoline

Ball Trampoline 2

Trampoline Ball

James the Circus Zebra

Towering Inferno

Collect Stars 10

Jumping Trolly

Trampoline Jumping 3

2 Trampolines

Feeding Banana's

2 Billiards 2 Play

2vs2 Soccer

Football Champions

Keep up 2

Goalkeeper Premier

Foosball DX

Euro Free Kick 2012

Soccer 6

Penalty Fever 3D

Football 2010 South Africa

The World Cup 2010

Free Kick 8

1 on 1 Soccer 2

Free Kick EK 2008

World Championship Duel

Goooaaal!