Description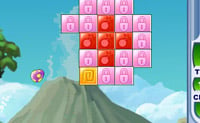 Clear all the bricks by shooting the Dino`s eggs at them. Make your own levels and send the code to your friends! Or try to complete the 40 existing levels.
- Use the mouse to aim the canon. - Click to charge and shoot the Dino`s eggs. - Clear all the bricks with a limited amount of eggs! - Earn special eggs by clearing enough bricks. - Make your own levels in the level editor.
Archery 4

Flashing Lightning

Archery 2

Vase Breaker

Winter Bow Master

Shooting Balloons

Archery

Bow and Arrow

Archery 5

Catapult Blaster

Monkey and the Balloon 4

Shooting Parcels

Heartbreaker

Archery 3

Blue Archer 2

Bat Hunter

Shoot the Robot

Bow Show

Cat with Bow 2

Circus Balls

Jeff the archery master

Rocket Launch

Lightwatch

Gem Rush

No Halo No Entry

Bob's Balloons!